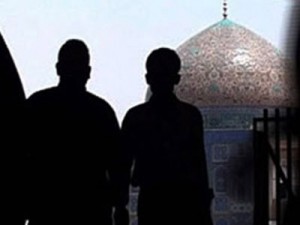 Iran/USA, 55 minutes
Dir: Nezam Manouchehri
A World Between is the story of a naïve young Iranian-American raised in the United States, who travels to Iran to discover his father's homeland. His encounters take him across the country, from the teeming capital of Tehran, to the center of Ancient Persia in Esfahan, and finally to the home of his ancestors in Iran's holiest city, Mashhad. In each place we meet his friends and relatives who help form a more representative view of Iranians rarely seen in the West.
As the film progresses, our narrator becomes more Iranian, both personally and practically, as he is forced to buy an exemption from the Iranian military to prolong his stay. He connects with his relatives, enjoying large family gatherings that span five generations, and visits the burial place of his grandparents – a site where filming is usually prohibited. Finally, his father takes him to the now dilapidated house where the family once flourished.
A World Between is the story of one young man's experience that speaks volumes to all Iranians living abroad and anyone who desires to know the place that his or her ancestors called home. We see Iran through his eyes – eyes that seek to understand both Iranian and American sensibilities.
This film originally aired as a part of Link TV's Doc-Debut series.
Please note: if no air times are listed, this program is currently not scheduled. Please check back again in the coming weeks.
LEARN MORE:
For more information, visit the film's homepage.
To read articles from Iranian publications visit Worldpress.org's Iran page.
To learn more about Iran visit OneWorld.net's Iran Guide.