BRIDGE TO IRAN combines the unique powers of film, television and the Internet to open a new cinematic bridge to Iranian culture. This unique series offers American and international audiences a wide range of insightful perspectives on Iranian society, family life, history, religion and the arts. Each week on national television and the internet, BRIDGE TO IRAN presents penetrating stories that take viewers inside the lives of Iranian citizens and into the heart and soul of Iranian culture.
BRIDGE TO IRAN is a timely response to the deep cultural misunderstandings and political tensions that have escalated since the Iranian revolution. The series fills a knowledge gap by providing Americans and others with highly informed, insider's views on both contemporary and traditional Iranian society, through documentaries and feature films made by Iranian directors, living both inside Iran and among the Iranian diaspora. BRIDGE TO IRAN avoids simplistic categorizations and stereotypes to provide new insights and understandings of a unique nation, people and culture.
---
BIOS: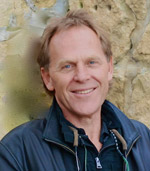 STEPHEN OLSSON– Executive Producer/Director, has produced and directed documentary films, television series and news features throughout the world for US and European broadcasters, including the BBC, PBS, CNN, National Geographic Television, NBC, CBS, and others. Stephen's work has received the National Emmy Award for Outstanding Director, the Du-Pont Columbia Award for Excellence in broadcast journalism and the George Foster Peabody Award. As president of CEM Productions and co-founder and VP of Original Programming for Link TV, Stephen created and/or produced a number of original programs and television series. Stephen is currently producing & directing: BEYOND TRANSLATION: Jalaluddin Rumi Meets Shams of Tabriz, a feature-length poetic documentary on the life and teachings of the renowned Persian poet/mystic, Jalaluddin Rumi.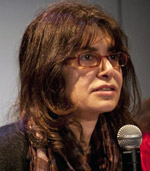 PERSHENG VAZIRI – Series Co-producer, is an independent documentary filmmaker, born and raised in Tehran, Iran. She is currently completing PhD in Media and Communication and teaching at Temple University in Philadelphia. She received her Bachelor of Arts degree from Trinity College in Hartford, CT and Masters of Arts in Cinema Studies from NYU. She has worked for a number of American and international companies on documentary programs about the Middle East and Iran that were broadcast on PBS and ARTE among others. She co-produced Vis a Vis: Beyond the Veil, a documentary about an Iranian school teacher and her counterpart in Maryland. She also produced an episode of Adventure Divas about Iranian women for PBS in 2000. She produced and directed several personal documentary films about Iran. Her recent film Road To Kurdistan (2013) was partially funded by National Geographic's All Roads Fund.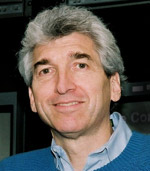 KIM SPENCER – Executive Producer of Bridge to Iran is co-founder of LinkTV and Senior Programming Executive for KCETLink. Kim is an award-winning producer of over fifty documentaries and live TV specialson international social and political issues. Prior to Link, he was a founder in 1982 and Executive Director of Internews Network, an international non-profit organization that fosters independent media in forty developing countries. Kim was also Coordinating Producer of ABC News Prime Time Live. In France, Spencer co-created the innovative Vis à Vis documentary series: transcontinental video dialogues linking people from their homes and workplaces, which aired in Europe and on PBS, including "Beyond the Veil," linking Tehran and Washington, DC.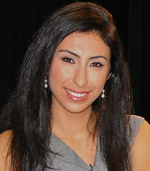 PARISA SOULTANI – Series Host, is co-producer, editor and web producer for Cultural and Educational Media, a Bay Area non-profit organization. She currently co-produces BEYOND TRANSLATION: Jalaluddin Rumi Meets Shams of Tabriz, and the ONE THROUGH LOVE project on the poetry and teachings of Jalaluddin Rumi. Parisa is also editor for the PBS/Link TV television series; GLOBAL SPIRIT. Before coming to the US in 2006, she studied Software Engineering at Tehran Azad University, Iran and Computer Technology and Information Systems at Bilkent University, Ankara, Turkey, and International Business at Sacramento State University, US. Parisa is fluent in Farsi, Turkish, and English, and is also versed in Qur'anic Arabic.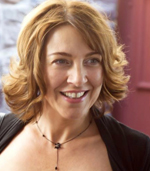 Lorraine Hess – Director of Acquisitions for Bridge to Iran, is V.P Acquisitions and Programming for LinkTV and is responsible for programming the award-winning international documentaries, series, drama and other genres that appear on the national channel. She is on the Bridge to Iran film selection committee. In recent years, Lorraine has also been acquiring programming for Link's digital platforms such as 'Viewchange.org" and the "LinkTV news App".  Since the merger with KCET, Lorraine is now responsible for acquiring for both outlets, Link and KCET in LA. Before joining LinkTV for its launch in 1999, Lorraine worked on dozens of non-fiction programs and series with an international focus in the capacity of Executive Producer, Producer, or Field Producer.  From travel and nature series to documentaries about cultural and social issues, the films were shown on worldwide Television on The Discovery Channel, PBS, The BBC, National Geographic and the Disney Channel.